Lakepointe Chiropractic:
Healing from within...
At Lakepointe Chiropractic, we pride ourselves on providing the highest quality care to patients of all ages. Our goals are to provide straight forward Chiropractic information, so our patients can be aware of the many conservative options regarding their medical condition.
We emphasize the importance of overall health including proper nutrition and hydration, exercise, and postural alignment and work hand in hand with other health care professionals such as medical doctors, nutritionists, physical therapists, and massage therapists to achieve these goals. At Lakepointe we will carefully assess and treat the alignment and mobility of the vertebrae which influences your nerve communication. Results typically include: decreased pain and improved joint and muscle mobility, which facilitates easier breathing, which is helpful in reducing potential overuse or underuse injuries; and providing overall sense of wellness.
Offered Services
At Lakepointe Chiropractic we offer the following services
Specific adjustments of the spinal column - vertebrae become fixated or misaligned due to accidents, sports related activities, and even daily living activities. These misalignments may cause multiple afflictions in the body.
Non-surgical disorders involving the musculoskeletal system- with a focus on spinal manipulation and musculoskeletal conditions. We treat the whole individual including neck, mid back, lower back, and surrounding structures.
Optimal performance treatments - to improve overall daily function which facilitates improved overall daily living activities by reducing reoccurring or persistent pain symptoms.
Minimizing chances of injuries - by working on mobilization and overall functionality of all body parts. We help patients to stay ahead of possible injuries that might occur due to heavy lifting or sports related activities.
Improvement of overall well being – preventing problems with impaired muscle and joint mobility which may affect overall tenseness, which could affect daily breathing.
Nutritional Advise - we provide specific recommendations on healthy and delicious food choices and how to simply prepare them. Ask us about our Community Education cooking classes!
Gym and Corrective Exercise Consultations - free gym consultation at your gym or mine.
Office Hours
Monday
8:15AM-12:00PM


2:15PM - 6:30PM

Tuesday
2:00PM-6:00PM
Wednesday
8:15AM-12:00PM


2:15PM - 6:30PM

Thursday
By appointment
Friday
8:15AM - 12:00PM


2:15PM - 6:30PM

Saturday
8:00AM - 12:00PM
Sunday
By appointment
Extended hours are available upon request.
About Dr. Mike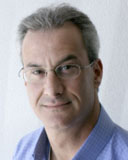 Dr. Michael Schuldinger is a board certified Chiroprator proudly serving the Waterford area. Dr. Mike received his Bachelor of Science in Psychology in 1984 from Wayne State University in Detroit. After completing his undergraduate work he was accepted to Cleveland Chiropractic College in Los Angeles, California. During his years at Cleveland College, Dr. Schuldinger earned a second Bachelor of Science Degree in Human Biology as well as his Doctorate in Chiropractic. Dr. Mike currently lives in White Lake Township with his wife and three children. His wife practices locally as a Physical Therapist. He is a competitive swimmer, avid sailor, scuba diver and enjoys cooking.